Skull Session: Soccer Star Abby Wambach Breaks Down Her Header
With concussions a hot topic in sports, soccer players may be reticent to head the ball. But not U.S. star Abby Wambach, the world's all-time leading international scorer (178 goals and counting), who has notched 75 goals with her noggin.
To minimize risk, the 5-foot-11 forward takes necessary precautions: using proper form, strengthening neck muscles and even partnering in 2014 with Triax, a U.S.-based product development company that has created a headband to monitor head impacts. "Concussions are a real concern, and that's why I like to teach kids the proper technique in heading the ball," Wambach says.
Here's how the two-time Olympic gold medalist uses both body and mind with her header, which she'll likely display when the U.S. opens against Australia at the Women's World Cup on June 8.
***
Step 1
"When I played high school basketball, I jumped off my right foot because I'd go higher. So no matter what side I'm running into the box on, I'm jumping off of my right."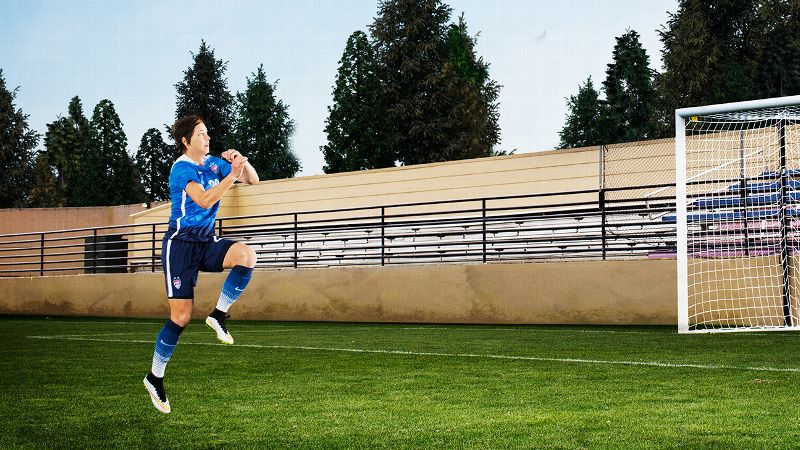 ***
Step 2
"I see the ball the whole way and time my jump so my body is where it needs to be. Reading the ball as soon as it comes off of the foot helps me get my body there."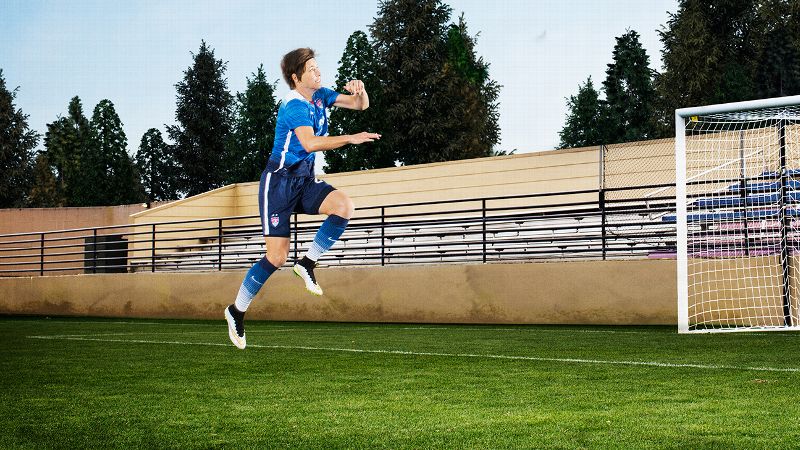 ***
Step 3
"When I leave the ground, I lose some power. Swinging my arms creates momentum. Then I also have them at my sides for protection against defenders."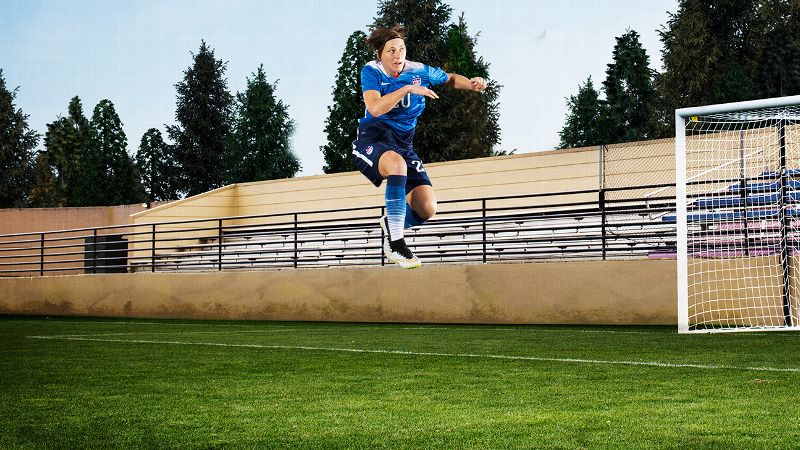 ***
Step 4
"I want to head the ball with the hardest part of my head, so I go for my hairline. I want to head it when I reach the height of my jump and start to descend."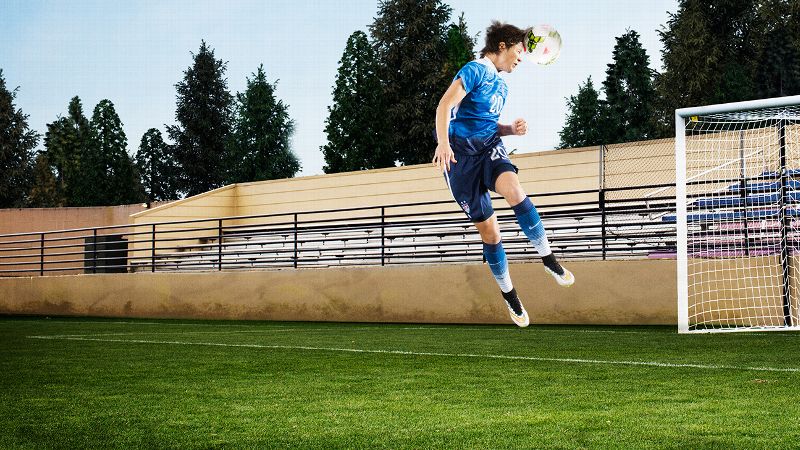 ***
Step 5
"Wherever my eyes go is where the ball will end up going. Most people don't realize that heading goes against everything normal, because no one wants to hit their head."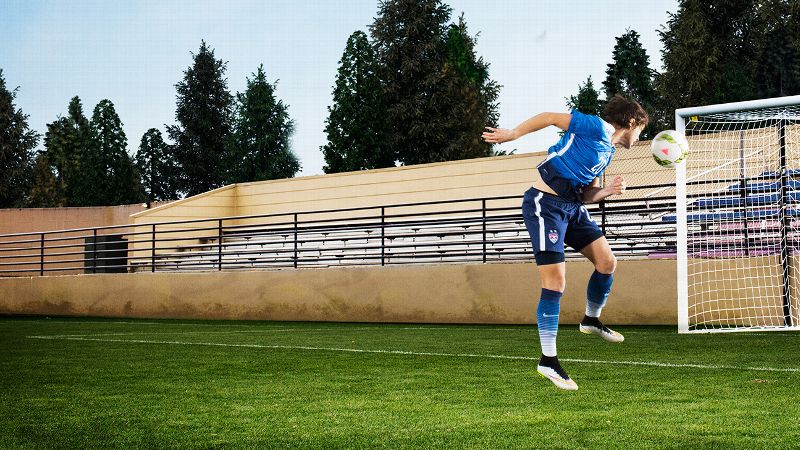 ***
Step 6
"I follow through, controlling everything until the last moment. Then you just land. You'd think I'd step on people's feet and rolled ankles, but luckily I haven't that often."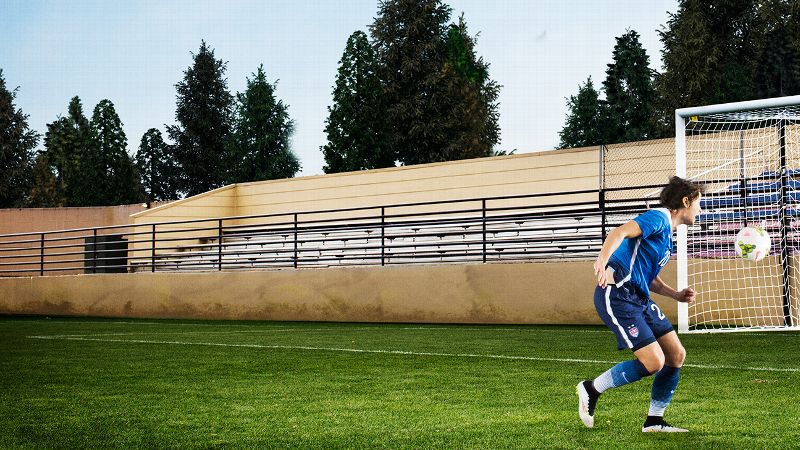 ***
The header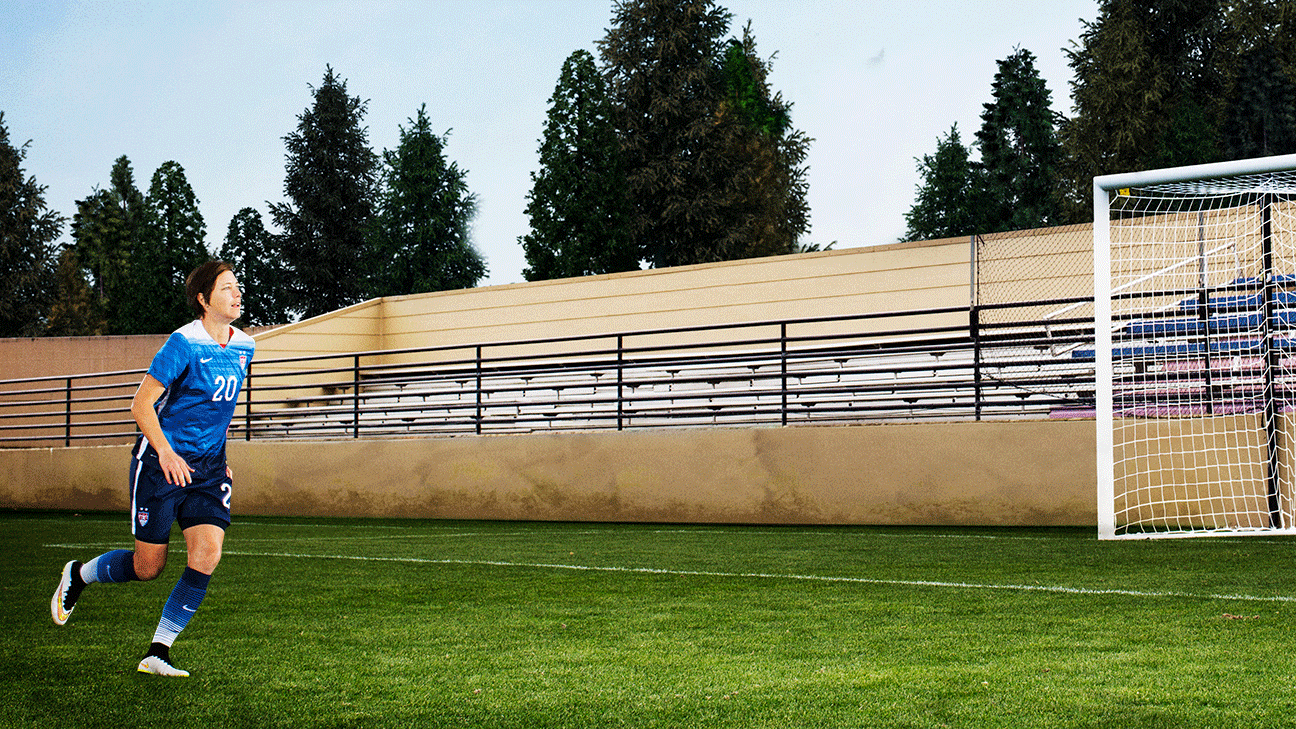 (Via ESPNW)